-
Main Forum
(
http://www.cryptograms.org/forum/forumdisplay.php?f=2
)
- -
Happy May Day
(
http://www.cryptograms.org/forum/showthread.php?t=301
)
| | |
| --- | --- |
| LiveLoveLaugh | 05-01-2010 08:48 PM |
---
Happy May Day

| | |
| --- | --- |
| LiveLoveLaugh | 05-01-2010 09:40 PM |
---
Thanks

Fading in popularity since the late 20th century is the giving of "May baskets," small baskets of sweets and/or flowers, usually left anonymously on neighbors' doorsteps.

This is my May Basket to all solvers!
---
It's a lovely day!

It's beautiful here today! Hope everyone is enjoying their day!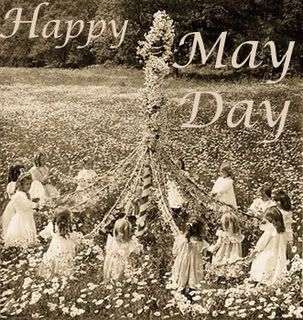 | | |
| --- | --- |
| opallady | 05-02-2010 02:42 AM |
---
Mayday

I remember making and delivering Maybaskets as a child. Now I have a better reason to commemorate Mayday. It's my daughter's birthday! :)
All times are GMT. The time now is

07:56 PM

.
Powered by vBulletin® Version 3.6.6
Copyright ©2000 - 2018, Jelsoft Enterprises Ltd.